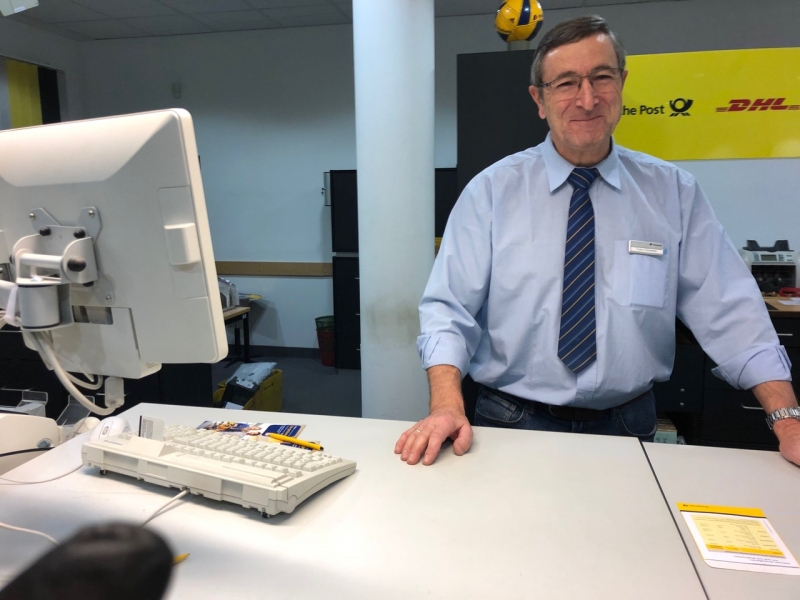 When a postal worker brings you joy
It was one of those days where you want to stay home where it's warm and cozy, with freezing temperatures outside at -6°C, and 50 cm of fresh snow.
It seemed the only people that dared braving the elements these first few days of the new year, were the ones having to go to work or needing to run errands. They were dressed in several warm layers, often with only their eyes visible, and tried to get quickly and safely from A to B.
I was one of them, running errands for my mother on this cold early January day. One of my trips took me to the post office to make copies and buy stamps. As soon as I entered the post office in Burghausen, I noticed a special vibe – people chatted and laughed and seemed relaxed.
Standing in line I felt impatient at first, as I just wanted to get in and out quickly. But I came to realize, that the longer I was standing there, the more I was enjoying myself. The reason was simple: the friendly postal worker greeted all his customers with kind words.
"Hm, you wrote the addresses in ink? That could get blurred when it's wet out like today. But we'll be careful. Just keep it in mind for next time, ok?",
he said smiling.
"And enjoy your visit in Bavaria. I hope you are having a good time!"
(next customer)
"Ah, Panama – have you been there? … Well, maybe 2019 is the year?"
(next customer)
"Hi, how is your mom doing? Oh yes, that's right. Please send her my regards!"
(next customer)
"What do you have in this box – bricks?",
he said with a smirk.
"We'll take good care of it. Let's get it on the way."
These weren't long conversations, in fact, the combination of personal touch and professional competence was perfect.
Hence, the Burghausen post office felt more like a meeting place than a place of business and it brought a feeling of warmth to an otherwise cold day.
This experience was a reminder for me what was really important in the service industry: sincere interest in other people, and as always, being personal + relevant.
Thank you Franz Kühstetter, our service hero!